"This Is Me" - a collaboration to honor all of our stories.
This song and t-shirt collab is part of "Refresh Collective's "Stories of Struggle and Success" hip-hop project. Through this multi-age, multi-skill level project we share personal stories, celebrate our shared humanity and listen to each other better.
Dee Jay Doc and Nate Willard collaborated with No Rulz Art, teen Classical musicians from Taiwan and the local poet, Marisol Ramos to create a unique song birthed from the experience of working together. (Read more below)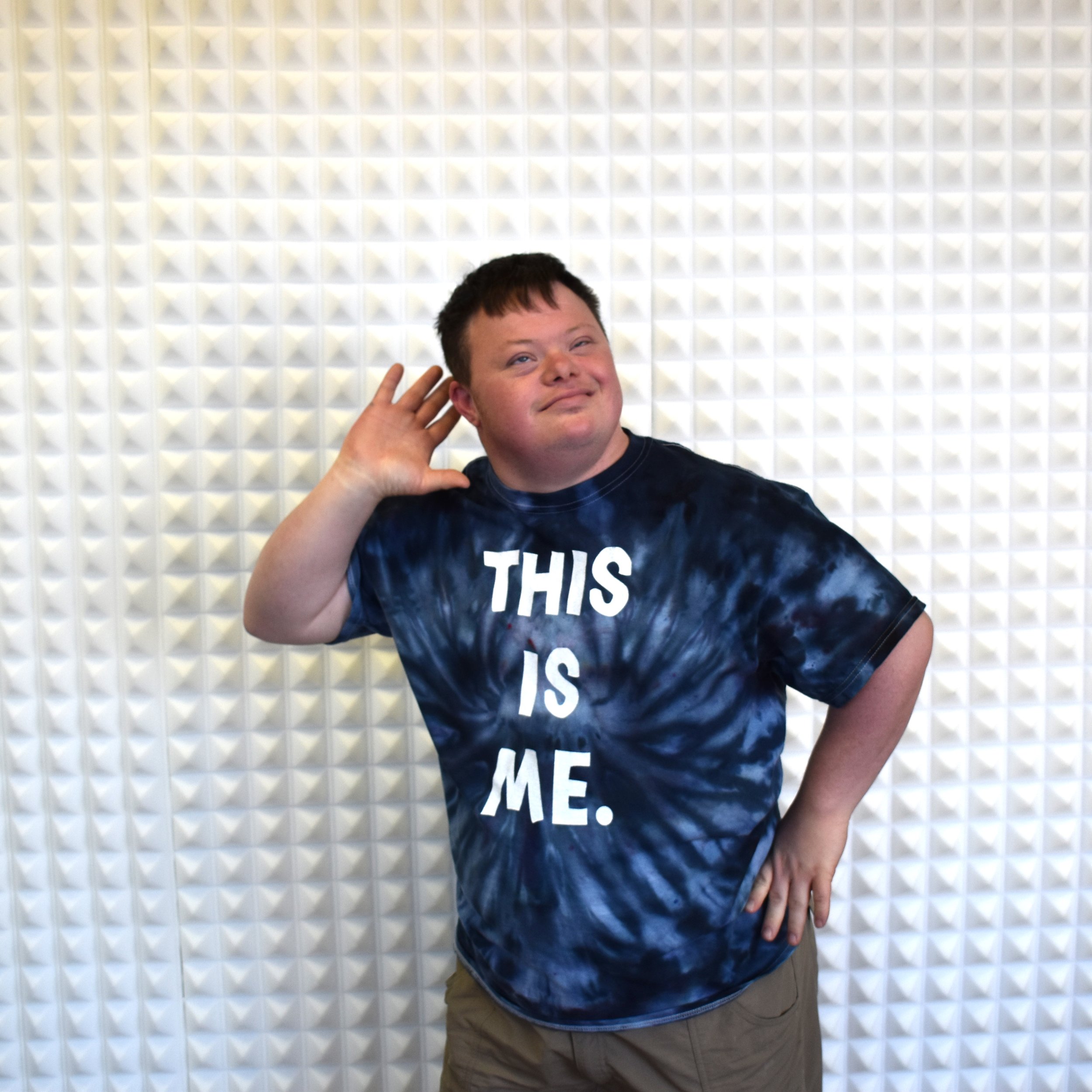 About The Song
The drum beat was originally created by Nate Willard, teaching artist at Refresh Collective, then an amazing group of high school age classical musicians from Taiwan visited our Fresh Lab, courtesy of the Cleveland Council on World Affairs.
Dee Jay Doc gave a hip-hop history lesson and their first experience writing their own music and recording to a hip-hop beat in the studio wearing headphones. It was an amazing cultural exchange. You'll hear violin, cello, keys, tuba, clarinet, flute and box drum.
We are honored that this student wrote her first solo for piano and then read her quick sketch as she recorded on this song.
A few weeks later, Marios Ramos, one of the poets on our "Stories of Struggle and Success" project, freestyled in the recording booth and added a nice verse to round out the song and the message.
Nate Willard added a nice hook that really shaped the message of the song and really the theme of our whole "Stories of Struggle and Success" project.
We invited No Rulz to collab on a t-shirt design and decided to ask if they would like to add their voices to the song because of their passion for music. Our recording session was so fun.
Produced by Dee Jay Doc and Nate Willard at the Fresh Lab (in Detroit Shoreway).
This T-shirt design was conceived by Refresh Collective and No Rulz during the vocal recording process at the Fresh Lab. After we recorded the hook vocals on "This is Me" as well as some background vocals that whisper, "Believe," we used a few words from that hook as the title of the song and the main message of this powerful shirt.
No Rulz used their ice tie dye process with dark inks to create this cool black/blue shirt. You can order many different tie dye products on their website
Refresh Collective screen printed "This Is Me" in white ink at our Detroit Shoreway Fresh Lab. We used this opportunity to begin teaching the technique to No Rulz.
Tye Dyed by No Rulz Art
No Rulz Art was created to provide a social and recreational atmosphere for persons with differing abilities to have an outlet for creativity while gaining meaningful employment. With each artist as a business stakeholder, we are committed to demonstrating that everyone is capable of contributing when given the opportunity. To empower individuals with differing abilities to produce top-notch tie-dyed products while building awareness, acceptance, and independence.
Printed at the Fresh Lab.
Printed at Refresh Collective's hip-hop makerspace in the Detroit Shoreway neighborhood of Cleveland, Ohio. Our workforce development programs provide internships for teens and young adults in music production, recording arts, performance, design and screen printing.